The Yard Trial
The 2018 Yard trial is proudly supported by the Riverina co-op.
The working dog yard dog trial is the Southern NSW yard dog championship showcasing the value and quality of working dogs from across the state and often attracting the best dogs in the country and interstate to compete. Winners of this trial qualify to become NSW State Yard Dog Champion at a trial held later in the year.
In 2018 the Yard Trial will be  held on April 21st and 22nd at Euberta Hall – 7.30 am start.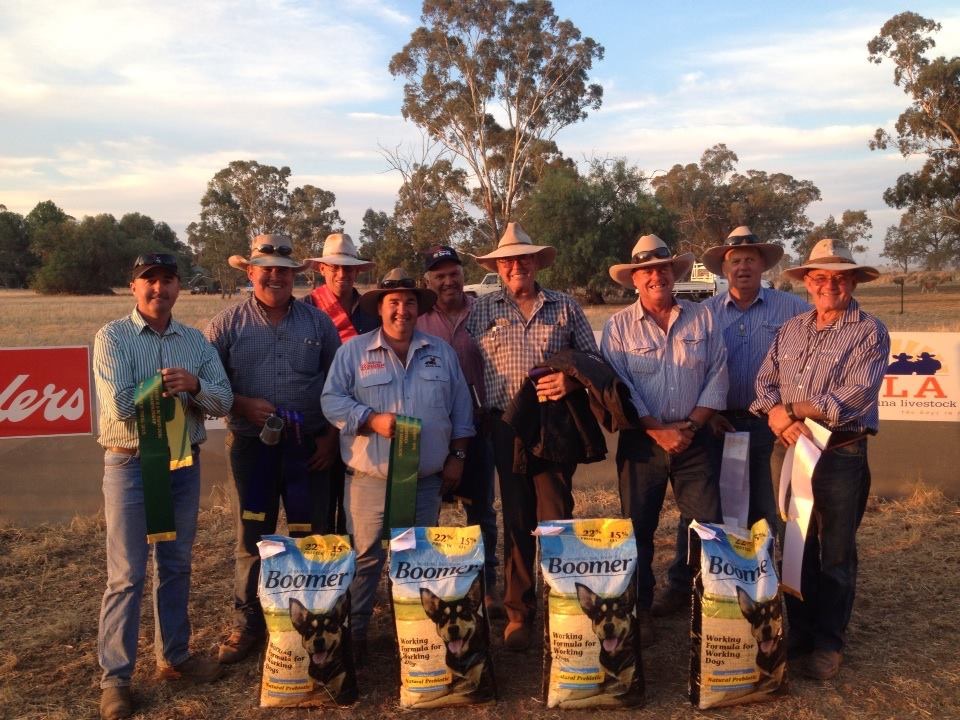 2015 trial winners and place winners.